Winstars Staff
What stands out about Winstars is the endless hours that staff members put in to ensure that each player is fully prepared to take on the challenges that lie ahead. Our Academy program clearly works and this is because of our exceptional staff.
Bobby Graham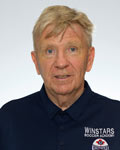 Bio
– Technical Director, Woodbridge Soccer Club 2000-200
– Participated in 5 Ontario Cup Championships as Head Coach with the Woodbridge Soccer Club, winning 3 outdoor Ontario Cup Championships and 1 Ontario Indoor Cup Championship, involving 3 different teams.
– Technical Director Senior Teams, Glen Shields Soccer Club 2005.
– OYSL (Ontario Youth Soccer League), Coach of The Year, 2002 – Woodbridge Soccer Club, BU19 Team.
– Robbie International Youth Soccer Tournament, Outstanding Achievement and Contribution to the Game of Soccer (Award), 1999.
– OYSL U19 Oakville Winstars, Coach of The Year, 1997.
– 3M Community Coach of the Year, 1997.
– OYSL 1996 Chairman's Award: In recognition of your continued dedication to the game of Soccer, 1996.
– NSL (National Soccer League) Coach of the Year, coach of Oakville Winstars, 1993.
– NSL (National Soccer League) Minor Division, U18 Coach of the Year, Coach of Wexford SC U18 Team, Canadian National Championship Gold Medal Winners.
– Coached Three different Club Teams to National Championship Competitions.
– Wexford Soccer Club U18 Boys Team – Canadian National Champions (Gold Medalists), 1990.
– Oakville Winstars, U17 Boys Team – Canadian National Finalists (Silver medalists – lost on PK's), 1997.
– Woodbridge U19 Boys Team – Canadian National Championship Participants, 1999.
– Competed in 12 Robbie International Tournament Finals, winning 9 Championships.
– Competed in the Prestigious Dallas Cup Against World Famous Club Reserve Teams, such as AC Milan, Tottenham Hotspur, EC. Victoria, Boca Juniors, Moscow Dynamo, Newcastle United, Unam Pumas, Monterrey, Dynamo Kiev, Benfica of Portugal.
– Competed in the prestigious Capital Cup Tournament, won back to back championships with Winstars team.
Bobby Dimitrievski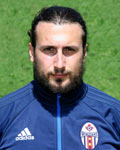 Bio
– Bachelor of arts in Journalism and Mass Communication at St. Bonaventure University
– Playing Career at St. Bonaventure, NCAA Division 1 program on Athletic Scholarship
– AAAA OFSAA in 2010 for St. Theresa of Lisieux Catholic High School
– 2009 Ontario Cup with Oak Ridges SC.
– Leading goal scorer in the 2007 Italy Cup Cesenatico where we finished 2nd place with Richmond Hill SC.
Danny Sankar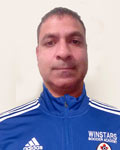 Bio
– Youth Soccer Player with Oakville Soccer Club – 2 Ontario Cup Championships, Multiple League, League Cup and Tournament Victories.
– NCAA Division I Player – Dartmouth College, 2 Ivy League Championships (1988, 1990), All-Ivy, All-New England, All-American (1990).
– Semi-professional and professional soccer playing experience (including North York Rockets, Toronto Shooting Stars, Vancouver White Caps).
– Bachelor of Arts – Dartmouth College (1991), Master of Arts – University of British Columbia (1997), Master of Education – University of British Columbia (2001).
– Coaching Experience – multiple sports, multiple teams, including many years as a youth soccer coach.
– Past Related Employment includes Instructor in UBC Faculty of Education, Counsellor/Coach in NightHoops Program, Counsellor at Kids Help Phone, Counsellor/Teacher at Private/Public Middle Schools and High Schools.
– Other current Employment includes Medical Adjudicator (Ontario Government), Financial Coach/Advisor (Primerica) and Sports Psychology Consultant (few select clients).
– Author of many soccer books, including History of the European Cup, World Cup History, World Cup 2018 Journal and The Eleven Books of Football.
Roberto Carranza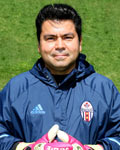 Bio
Not available at this time.
Lucas Vukovic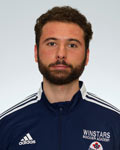 Bio
Bio not available at this time.
Dante Forte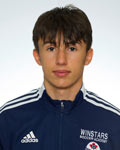 Bio
Bio not available at this time.
Jim Handsor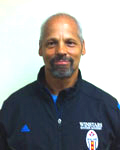 Bio
Jim has been with the Winstars since the beginning and coached with Bobby Graham at Wexford. His Son Chris went on to University of Akron and then Professional Player in the MISL.