Winstars Banquet
Winstars focus is on preparing and developing players for success at the Collegiate level. To this end we train hard but we also have fun, especially during our showcase trips to U.S. universities. In December we celebrate our achievements with a Banquet. It gives us the chance to look back over the year and we always have a really great time!
Winstars Christmas Dinner and Dance - Saturday December 17, 2022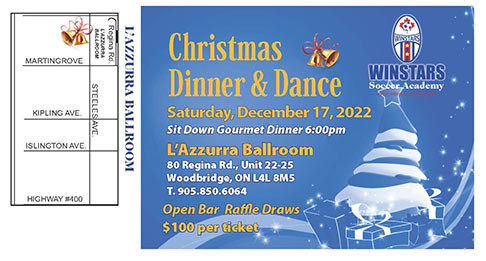 Purchase Tickets now - Registration Page
Looking Back at Last Year's Banquet
Below is our Christmas 2021 banquet ticket.